Walterboro Dedicates New Memorial Trail
Walterboro Wildlife Sanctuary to unveil new trail in memory of George Hartzog, Jr.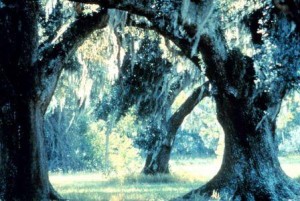 September 4, 2013
Special to GFP 7:13 pm
On Wednesday, October 2, 2013, at 11 a.m., a ribbon cutting ceremony will be held to mark the opening of an additional trail at the Walterboro Wildlife Sanctuary, one of the East Coast's largest estuarine preserves, just on the edge of historic downtown Walterboro. The ribbon cutting and dedication ceremony will be held in honor of George B. Hartzog, Jr., and will take place at the 399 Detreville Street Entrance Parking Lot, adjacent to the Live Oak Cemetery. Among others, Mrs Helen Hartzog and other members of the family will be in attendance.
George B. Hartzog, Jr. (1920-2008), a native of Colleton County, played an instrumental role throughout his life in securing and maintaining park space for the public. In 1942, Hartzog was admitted to the bar in South Carolina and in 1945 was appointed attorney for the General Land Office (known today as the Bureau of Land Management) for the Department of the Interior. Six months later, he began serving as an attorney for the National Park Service.
In 1959, he was named superintendent of the Jefferson National Expansion Memorial and in the years that followed played an active role in advancing the Gateway Arch project. In 1964, he was named director of the National Park Service, a role he held for nine years. Under his leadership, the National Park Service added 69 new wildlife areas.
This additional trail at Walterboro Wildlife Sanctuary will function as part of the park's current four mile network of boardwalks, hiking, biking and nature trails, providing visitors with additional vantage points for observing the diversity of wildlife inhabiting the black water bottomland.
Located within the ACE Basin, the Walterboro Wildlife Sanctuary is a nature based conservation area that combines history, culture, recreation, and education in a singularly southern lowlands setting. The more than 600 acre sanctuary, which may be the only "braided creek" swamp accessible to the public, is centrally located about an hour from Hilton Head, Savannah, Columbia, and Charleston, off of Interstate-95. The Sanctuary's Washington Street entrance is located only steps from Walterboro's main historic district.
 For more information, call 843-549-2545 or visit www.walterborosc.org.