Traveling with the Environment in Mind
Tips for a greener vacation this summer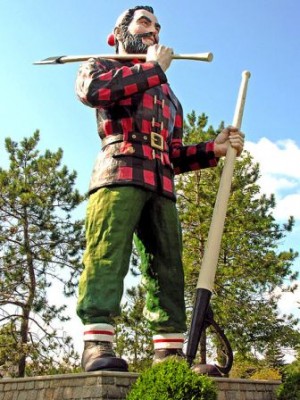 July 31, 2013
By Shawn Dell Joyce 6:38 pm
Did your travel plans get curtailed this summer like many other Americans? Rising gas prices and a slow economic recovery have many people rethinking vacations.
Driving is the easiest travel option, but it is getting more expensive and is one of the leading causes of climate change, generating almost 20 pounds of carbon emissions for every gallon of gas used.
Air travel seems like it would be more efficient since more people travel in less time. However, a single transatlantic flight for a family of four creates more carbon emissions than that family will generate domestically for an entire year.
Consumer Reports points out that a flight from New York to Los Angeles can generate from 1,924 to 6,732 pounds of carbon depending on the carbon calculator you use (and variables in fuel efficiency, passenger load and air traffic). Although air travel is seen as the most convenient method of travel, it is also the most environmentally devastating, leading many conscientious passengers to resort to carbon offsets.
According to TerraPass, Inc., offsetting that flight would cost around $10. Your ten bucks is invested in clean energy and efficiency projects such as wind farms, which results in verified reductions in greenhouse gas emissions.
If you're traveling great distances, the most fuel-efficient way to travel is by train, according to the U.S. Department of Energy. In a recent report, the DOE states that Amtrak — on an energy-consumed-per-passenger-per-mile basis — is 18 percent more energy efficient than commercial airlines.
Nearly 1 billion tourists crisscross the globe every year, now more than ever it's so important that we tread lightly wherever we go.
Here are a few ways to save fuel costs and emissions this summer:
Take a local vacation. Stay closer to home, and explore the places you haven't been in your own community. Set aside a week of local family fun, and schedule a different local museum, farm or small town for each day. Plan your stops according to the route of a train or bus to maximize your efficiency.
Explore the rail trails in your area by bicycle. Most communities have rail trail projects connecting larger cities by walking and biking paths. Explore your area by riding in five miles sections each day. Use railstotrails.org to find local places.
Stay in a green hotel when possible. If you strive to be green at home, why not on vacation as well? Check out the websites from greenhotels.com and environmentallyfriendlyhotels.com for ideas.
Travel with friends, and share the costs and carbon of each car trip. If you carpool, then share a vacation rental including meals, you form tighter friendship bonds, use less gas, and eat out less.
Stay with friends or camp. Hotels are very resource intensive, from air conditioning and cleaning to disposables. When you stay with friends, you lighten the environmental and economic costs. Use gocamping.com and other websites to pick a perfect spot for your family.
Consider a working vacation and volunteer to work on an organic farm located in a place you wish to visit. Many countries also have programs for whole families to spend a vacation working as part of a relief effort. Globeaware.org and globalvolunteers.org are helpful resources.
Indulge in roadside attractions by visiting the places near you that you secretly always wanted to see but never went to. You know, the ones advertised on giant billboards on the major highway. Usually they are caverns, zoos or other unique oddities that you really should see at least once.
Shawn Dell Joyce is an award-winning columnist and founder of the Wallkill River School in Orange County, N.Y. You can contact her at Shawndelljoyce@gmail.com. To find out more about Shawn Dell Joyce and read features by other Creators Syndicate writers and cartoonists, visit the Creators Syndicate Web page at www.creators.com. COPYRIGHT 2013 CREATORS.COM