So Local, You Can See It Growing
New Mixon Taqueria utilizes on-site garden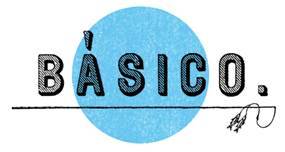 July 9, 2013
Special to Good Footprint 5:15 pm
Mixson, a blossoming community that showcases sustainable living in the historic Park Circle district, continues its expansion with the highly anticipated opening of Básico. The restaurant is a modern take on a traditional taqueria, and it joins the ever-expanding Mixson family, including Mixson Market, a place of curated goods and quality provisions, and Mixson Bath & Racquet Club, the Charleston area's newest swim and social club.
"Mixson's exciting new features and charming community environment make it the ideal location for Básico," said operator and general manager, Bryan Lewis. "Talented tastemakers combined with an innovative concept will make this local taqueria a breakthrough culinary destination."
Leila Schardt and Italo Marino are the head of the Básico kitchen team as co-executive chefs. Both have been part of the Charleston culinary scene for multiple years and met while studying at the Culinary Institute of America in Hyde Park. Marino cooked at Daniel under Daniel Boulud and at Ai Fiori with Michael White; Schardt cooked with Michael White at Alto and Marea. Joining their team are two pastry chefs, Vincent Griffith and Anistar Meffert, who have moved from Chicago to be a part of this dynamic restaurant. Pastry chef Griffith has a Baking and Pastry Arts degree from the Culinary Institute of America in Hyde Park and worked at ING and Moto restaurant under Chef Homaro Cantu, as well as Charlie Trotter's restaurant under Chef Trotter. Chef Meffert received his culinary education from Ecole Supérieure de Cuisine Française in Paris, France and recently worked for Moto restaurant under Chef Cantu and Charlie Trotter's restaurant under Chef Trotter. Kevin Hilton, the beverage director, has created an inventive cocktail menu, Cava tasting menu and Mezcal menu.
"Básico will allow us to be creative and structure a menu the way we have always wanted – a small, ever-changing, lineup in which we can utilize whole animals and create close relationships with our local farmers. We will produce just about everything in house, including sausages, tortillas and hot sauces, as well as growing some of our own vegetables just outside the restaurant," said Schardt and Marino. "We are excited to see the atmosphere and community that we can build around Básico."
Básico is a full-service, 2,800-square-foot restaurant, open to the public, that sources local ingredients and utilizes its own garden created by Elizabeth Beak of Crop-up, which offers fresh herbs and a variety of tomatoes and peppers. Menu highlights include torta de cabesa, chorizo tacos, cochinita pibil, fresh garden salsas and house-made ice creams. Básico's kitchen also provides full catering services for Mixson Bath & Racquet Club members, with rental space for meetings, receptions, dinners, weddings, showers and other festivities. Básico is open Monday through Friday from 11 a.m. to 10 p.m., Saturday from 11 a.m. to 11 p.m. and Sunday for brunch from 10 a.m. to 4 p.m.
For more information, visit the website www.basicombrc.com.