Saving Trees, Picking Up Trash and Helping Out Johns Island
Johns Island Conservancy welcomes volunteers and supporters to various upcoming island events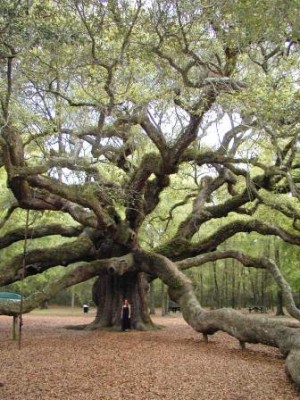 August 29, 2013
Special to GFP 7:02 pm
The Johns Island Conservancy (JICSC), a group dedicated to preserving and safeguarding the natural habitat, wildlife, historical and agricultural resources of Johns Island, will be participating in several events this fall and could use your help with any or all of them.
Next Saturday, September 7, the Conservancy will be volunteering with
Adopt-A-Highway
and cleaning along Maybank Highway from River Road down to Southwick Drive, where the Habitat for Humanity ReStore is located. The cleanup will take place from 9 to 11 a.m. and participants will meet in the First Builders parking lot (across from Fat Hen) at 9 a.m. to organize teams and distribute equipment. If you or your group is interested in participating, please sign up on the JICSC website
here 
.
Then, on Sunday, September 8, JICSC will help the Charleston Preservation Society celebrate the unveiling of an
historical marker at the site of the Progressive Club
on River Road. Originally built as a self-help co-op, recreation and education center, the Club was a resource for African Americans during the 1950s and 60s, offering citizenship schools and helping to gain the right to vote. The ceremony will take place at the Progressive Club at 2 p.m. For more information, click
here
.
Last but certainly not least, the Johns Island Conservancy is working hard with the Lowcountry Open Land Trust to
protect the Angel Oak tree
, which is currently being threatened by the build out of a dense residential build. The Lowcountry Open Land Trust recently received $2.4 million from the Charleston County Greenbelt Fund to purchase a significant portion of the property surrounding Angel Oak and $1.2 million is still needed to complete the purchase. To learn more and to donate, visit the
Lowcountry Open Land Trust website
.
For more information about the Johns Island Conservancy and upcoming events, visit www.jicsc.org.