MUSC Urban Farm Joins Carolina Green Fair
MUSC recognized as the 2013 Health & Wellness sponsor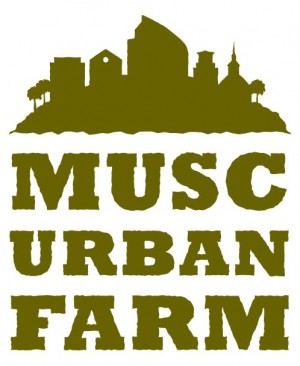 August 20, 2013
Provided by Carolina Green Fair 6:19 pm
The Medical University of South Carolina has served the citizens of South Carolina since 1824. And for the 2nd year the MUSC Office of Health Promotion is supporting the Health & Wellness area of the Green Fair. The Office of Health Promotion seeks to educate the MUSC community on the lifelong benefits of maintaining a healthy and well-balanced lifestyle; to empower students and employees to make informed decisions and develop skills that enhance well-being; to foster a campus environment in which members of the organization thrive intellectually, spiritually, socially, and physically by developing collaborative, cross university relationships and educational outreach guided by the MUSC mission.
MUSC has developed a half-acre of the North Garden as an educational garden with the goal of creating opportunities for our community to learn how to eat for health. The MUSC Urban Farm is designed to be a living classroom where students, faculty, staff, and the community come together to explore the connection between food and health through hands-on learning about the many varieties of vegetables, fruit, and herbs grown in South Carolina.
The MUSC Urban Farm provides a place where students, faculty, staff, and the Charleston community can come together to learn about the connection between land and food. The .5 acre Farm, located on the corner of Bee & President Street hosts workshops, seminars, volunteer workdays, and tours for local schools. Participants are educated on the value of incorporating vegetables into their diets through cooking and nutrition lessons and will experience a unique opportunity to engage in hands-on learning about sustainable urban agriculture
MUSC will offer a variety of programs at this year's Fair. Included will be information of their community offered workshops and programs, the Lighten Up Charleston Campaign, Green MUSC, Adventure Out Fitness Classes and Sodexo will showcase some of the offerings from the Urban Garden by creating a dish in the Cooking Demo tent. Come out and see all the wonderful things they have to share with the Charleston Community.