Rainy Day Savings
Make your own rain barrel for sunny days down the road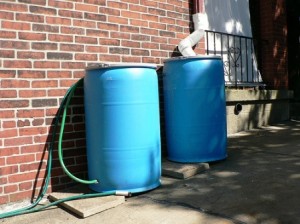 July 31, 2013
7:08 pm
With all the rain we've been experiencing in the Lowcountry recently, why not take advantage of it by building your own rain barrel? While standard rain barrels can cost in excess of $100, the parts needed to build your own are inexpensive and can be found at any hardware store. A basic rain barrel consists of:
a main storage container
an inflow bucket to catch and filter debris
a spigot
an overflow pipe
The main storage container or plastic barrel can usually be found at places that use a high volume of liquids such as commercial car washes and food businesses. Many local water utilities also use barrels and often sell them just for this purpose.
In terms of all the parts and pieces you'll need to construct your rain barrel, you'll need a 55 gallon drum, a vinyl hose, PVC couplins, a screen grate, and various couplins, sealers and tape. For a step by step on how to building your own rain barrel, check out the Environmental Protection Agency's how-to guide.