Farm to West Ashley Market
Local resident starts petition to bring a new farmers' market to West Ashley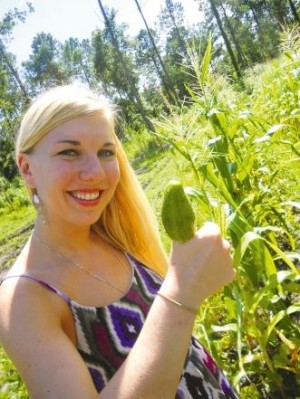 July 24, 2013
Special to GFP 3:54 pm
Stephanie Chambliss, 25, wants what's best for West Ashley, and as such she's running a petition drive for a new farmers' market here.
On Change.org, Chambliss has garnered 325 signatures asking City of Charleston Mayor Joseph P. Riley Jr. to bring another market to this side of town.
She writes on the petition: "Downtown has a Farmers' Market at Marion Square Park open on Saturdays from April to December, Mt. Pleasant has a Farmers' Market On Coleman Boulevard open on Tuesdays from April to October, North Charleston has a Farmers' Market at Park Circle open on Thursdays from April to October, And James Island has a Farmers' Market at James Island Presbyterian Church open on Saturdays, year-round."
And while she is aware of a regular farmer's market already in existence at the John Wesley United Methodist church, she would prefer a nonaffiliated site for a more inclusive feel. That market, called Seeds of Hope, features produce from Joseph Fields farm, is open on Saturdays in the summer beginning in May.
Chambliss, busy with two jobs, school, and scouting possible market sites; said she will wait until she has 1,000 signatures before requesting a sit-down with the mayor.
Riley may be busy when she calls, because there is already an effort underway for an open-air market to be held regularly in the Avondale Community Business District.
Geoff Richardson, co-owner of Lava Salon on Savannah Highway, is lobbying for the intersection of Magnolia and Savannah Highway to be closed once a month, similar to the Second Sunday programs downtown.
There, restaurants would be able to put out chairs, and traffic would be diverted for community get-togethers. Across the street, behind the strip or hip stores where his hair cuttery is a mainstay, Richardson wants to on that same day put together an open-air arts market for local painters, sculptures, and crafters to display their skills.
Richardson has some experience in bringing events to the area. Hae led the ongoing effort for the artful painting of sides and backs of shops in that strip — the chart Outdoor Gallery.
If you would like to sign Chambliss' petition, log on to www.change.org and search for West Ashley Farmers' Market.