Delving Into Doves
SC DNR hosts clinic on youth dove hunting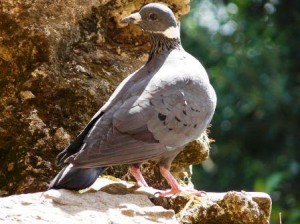 September 4, 2013
By SC DNR 7:52 pm
Do they taste like chicken? What kind of firearm can I use? Can they eat worms? All of these questions were answered at a recent dove hunting clinic held at the Marsh Wildlife Management Area in Marion County.
The Dove Clinic is one of many clinics planned exclusively for the students in the S.C. Department of Natural Resources' Take One Make One Program (TOMO).  Designed for youth ages ten to seventeen with little or no hunting experience, TOMO provides mentoring opportunities for youth interested in life outdoors.
Each participant is paired with an experienced hunter who teaches them the necessary skills for success in the woods. The recent Dove Clinic in Marion County covered such topics as gun safety, staying on target and hitting the bird, planting for dove, "Laws to Know Before You Go," and "You Got the Bird, Now What?"
"Clinics are a great way to enhance the hunting experience and further develop the skills needed for a lifelong hunter," said 1st Sgt. Kim Leverich, statewide coordinator for the S.C. Department of Natural Resources' (DNR) TOMO program.
At the Dove Clinic, TOMO Mentor Player Aston gave hands-on instructions on shotgun shooting. Player started shooting competitively with the Dillon County 4-H and the Scholastic Clay Target Program (SCTP) as a child. As president of the Clemson University Shotgun Team, Player led his team to win the National Championship in Division III.
"Not only is safe and ethical hunting strongly emphasized," explained Leverich, but, "the values of conservation, responsible use of our natural resources, and general good character are pillars of the program."
Apply to the program to participate in upcoming TOMO clinics and hunts. Youth between the ages of 10 and 17 should apply. Participating youth must also obtain a valid S.C. Hunter Education Card. All residents and non-residents born after June 30, 1979 must complete a hunter education course regardless before a hunting license can be obtained. Future hunts for a variety of game are scheduled throughout the upcoming school year.
So if you want to know if they taste like chicken and eat worms, become a TOMO student and dig into the TOMO hunts and clinics available to you. Your first step is to send in the completed application located at dnr.sc.gov/education/tomo/index.html. Be sure to include your S.C. hunter education number. Information on obtaining a valid SC Hunter Education Card can be found atdnr.sc.gov/education/hunted.html.
For more information write or call: TOMO Program, SCDNR, PO Box 167, Columbia, SC, 29202-0167, 1-800-277-4301 or go todnr.sc.gov/education/tomo/index.html