Craft Beer Potluck at Coast
Slow Food Charleston invites members and interested community members to a potluck and beer tasting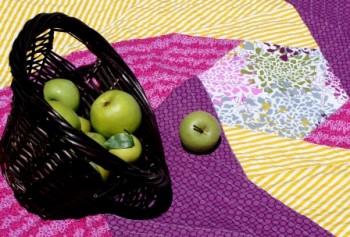 June 10, 2013
by Slow Food Charleston 6:02 pm
Slow Food Charleston will hold its summer potluck on Thursday, June 20, 2013, at Coast Brewing Company, 1250 N 2nd Street (located across from Noisette Creek on the old Navy base), North Charleston, from 5:30 p.m. – 7:30 p.m.
Coast Brewing Company, established in 2007,  is a small, family owned craft brewery that believes in utilizing alternative means to brew unique beer and in choosing organic, local ingredients.  A tour and tasting will be available.  Tastings of Coast beer will be $1 for a 4oz. tasting or $4 for a pint.  Water will be provided by Coast.
Admission to the Potluck is free and is open to all members and those interested in becoming members.  Guests are asked to bring a dish to share and folding chairs.
Those in attendance will have the opportunity to learn more about our programs and events.If you or someone you know is interested in getting more involved, please contact Becky Burke, locavorelawyer@gmail.com.
Slow Food Charleston is an 9 year-old, local non-profit chapter of Slow Food USA. Slow Food is an idea, a way of living, and a way of eating. Slow Food Charleston is part of a global grassroots movement that supports, preserves, and promotes local food systems and good nutrition for all. For more information, visit www.slowfoodcharleston.org.