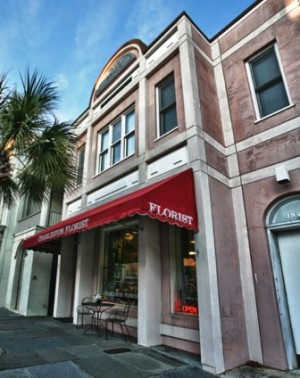 July 17, 2013
4:48 pm
1. What's the name of Company/Organization?
Charleston Florist
2. Your name & position?
Kristina Diedrick, Wedding Director, 5th generation
3. Location?
184 King Street
4. Contact Info?
843.577.5691
www.charlestonflorist.com
www.facebook.com/charlestonflorist
5. How long have you been in business? 80 years
6. Years you've been an LLF Member: 2 years
7. Why did you choose to support the efforts LLF by becoming a member?
We strongly believe in supporting local business and the huge impact it has on the community.
8. What differentiates your business from a national competitor?
Customer service, we go above and beyond to make sure our customers are satisfied.
9. Why do you think it is important to buy/eat local?
Financial supporting your local business owners brings a larger return back to the community than supporting big business. Local, fresh food just tastes better
10. What would you do if you didn't own your own business?
Anything in the wedding industry.
11. What advice would you give to others trying to start their own business?
Perseverance and dedication!
12. What are the biggest challenges your business/industry faces?
"Order gatherers" who are trying to push out and take advantage of small, local flower shops. These gatherers have no knowledge of the floral industry and set a horrible example to floral consumers regarding the service, quality and expertise of local flower shops. An order gatherer advertises absurd discounts, takes orders from call centers that are usually not centralized in the US, keeps half of the customer's money then sends it to a local flower shop like Charleston Florist to fill. When the customer is unsatisfied because the floral arrangement is not up to the standard promised by the order gatherer, Charleston Florist becomes the scape goat. This is a vicious cycle that only harms local floral shops. Charleston Florist is on a mission to not only not accept orders from these gatherers, but to spread the word to businesses and consumers alike of the damage it is doing to our industry.
13. Besides your own, what is your favorite local business?
Bottles N Brushes and Zia Taqueria.