Bet You Didn't Know You Could Compost…
Odd items that can be composted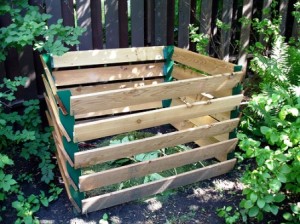 July 17, 2013
5:39 pm
Composting is the best way to reuse those piles of kitchen scraps, but did you know you could compost other household items such as paper Q-tips and bird cage cleanings? Following is a list of several items that can go in your compost bin and help you cut down on that weekly garbage pile:
Bird, guinea pig, and rabbit cage cleanings
dryer lint
matches
hair from your brush and hair trimmings
pet fur
vacuum debris
freezer burned fruits and veggies
Jell-O
nail clippings
herbs and spices that have gone dusty
old pasta
expired wine and beer
stale bread and potato chips
popcorn
popcicle sticks
pencil shavings
seaweed
wood ash
For more information on what you can and can not compost, check out the Environmental Protection Agency's composting website at:
http://www2.epa.gov/recycle/composting-home
. What are some odd things you've found that can be composted?