Become An Oak Angel
Johns Island Conservancy hosts Oak Educational Benefit on Tuesday, Sept. 17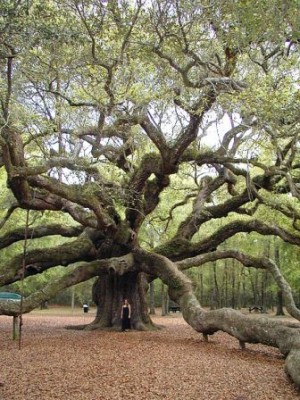 September 11, 2013
Special to GFP 6:56 pm
Save the Angel Oak has been an ongoing effort for more than five years now, and recently the non-profit has been joined in support by several lowcountry businesses as well as the Lowcountry Open Land Trust and the Johns Island Conservancy.
As part of the group's ongoing efforts to educate the public on the preservation of this 1000+ year old Johns Island landmark, the Johns Island Conservancy will give an educational presentation on the history and nature of oak trees, particularly the live oaks of the lowcountry, as well as the efforts to save the Angel Oak. Mike McShane of the Lowcountry Open Land Trust will also speak on the progress of the campaign to purchase the property adjacent to the Angel Oak.
The presentation will be held on Tuesday, September 17, at 6:30 p.m. at the Johns Island Library, located at 3531 Maybank Hwy on Johns Island.
For more information, visit the Johns Island Conservancy website. For more information on and to donate to the Save the Angel Oak campaign, visit the Lowcountry Open Land Trust website.